The virtual tour along the north coast of Ireland continues in the second part with impressions of Mount Errigal, White Rock Bay, the Carrick-a-Rede rope bridge and a ruin at Horn Head. The first part of the series can be found here, part 3 follows on October, 10th.
White Rock Bay (above)
It is obvious how this gorgeous beach has been given its name. Limestone rocks, shaped by wind and weather, dominates the landscape. This photograph was taken in April 2011.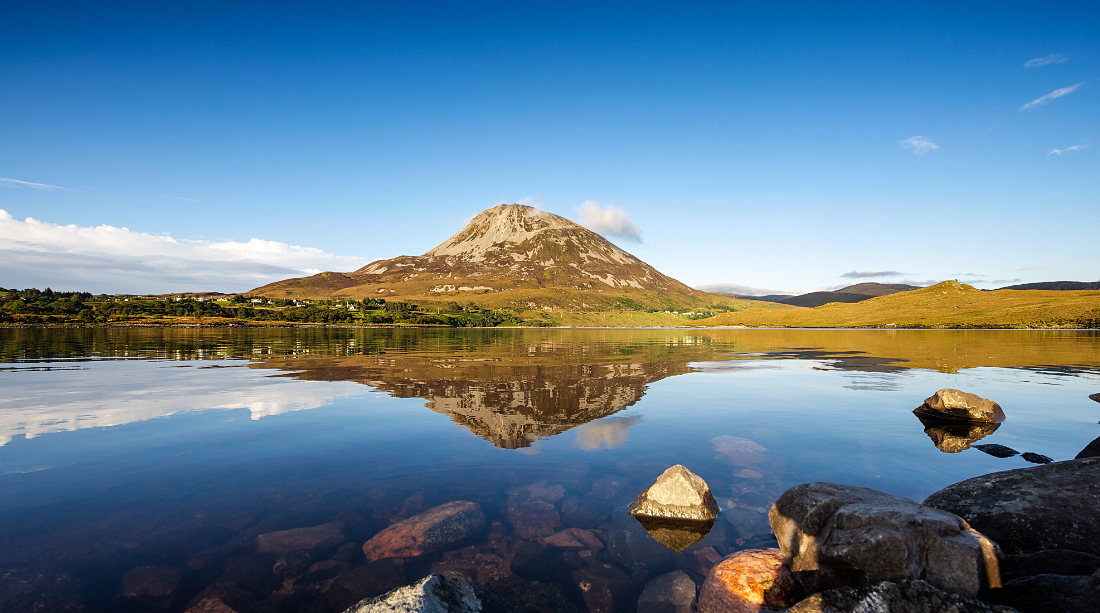 Mount Errigal
It was raining all day when in the early evening the clouds suddenly disappeared and the sun shapes Mount Errigal in a golden light. Lucky Me! Before that the summit of Donegal's highest mountain was hidden behind clouds. This was also very special, as Mount Errigal looked like active volcano.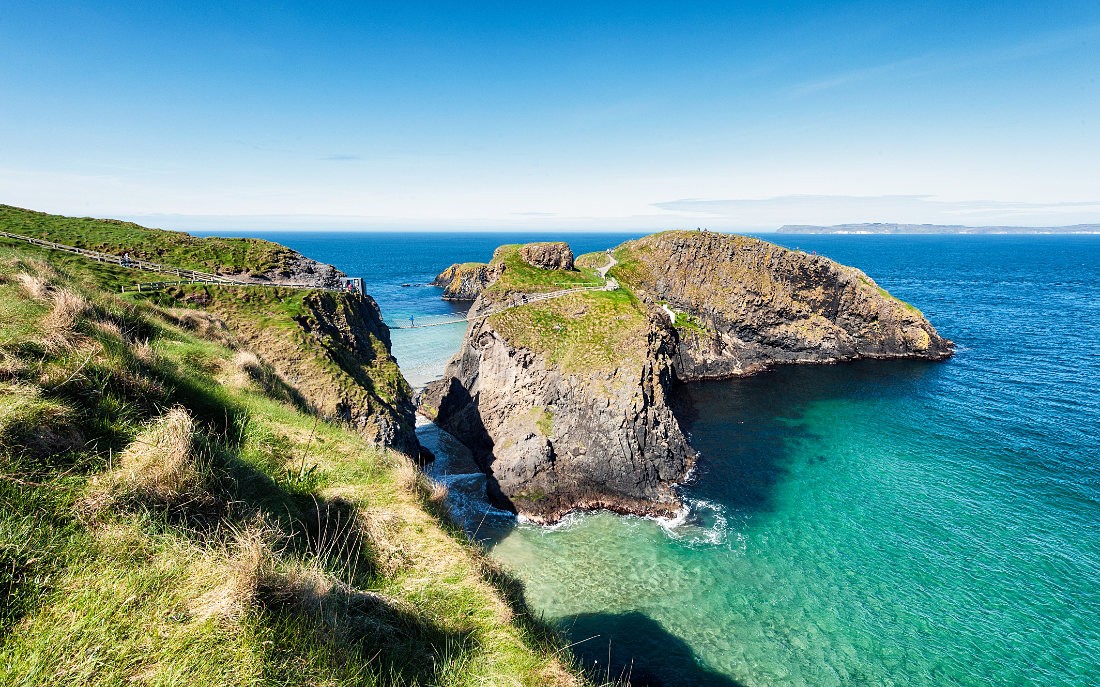 Carrick-a-Rede
Its one of the major attractions along the Causeway Coast: The 18 meters long rope bridge that connects the mainland with the small isle Carrick-a-Rede. The island offers great views of the limestone cliffs of the mainland and even Scotland can be seen depending on weather conditions.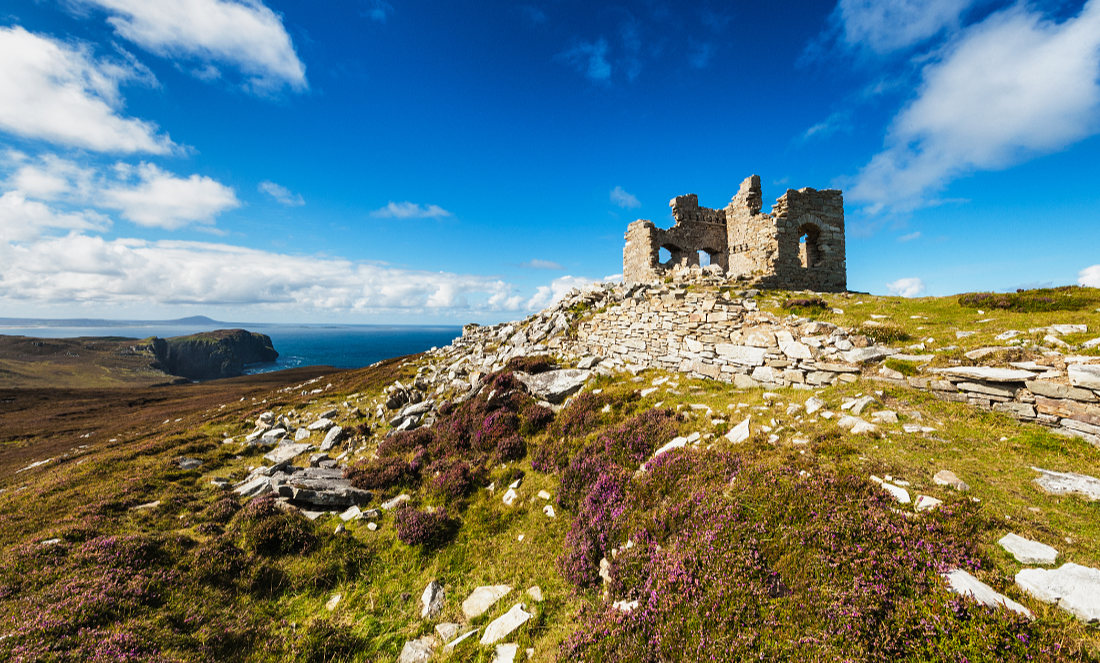 Horn Head
The northern side of the Horn Head peninsula is dominated by steeply dropping cliffs. To get there you have to walk from the end of the road for about 20 minutes. The way is absolutely worth it as the scenery is amazing. The remains of a former watchtower tops the cliff edge out there. Some of its visitors misappropriate the ruin's stones to write their names or messages with it. This photograph was taken in September 2011.