Seascape photography in "bad" weather can sometimes produce dramatic and striking images. Breaking waves, stormy skies and strong winds can create a sense of awe and power that is difficult to capture in fair conditions. So is there really such a thing as "bad" weather when it comes to capturing seascapes? I think it depends on one's perspective. While some may consider stormy weather to be bad or unpleasant, others may appreciate the raw power and beauty of nature in its most extreme forms.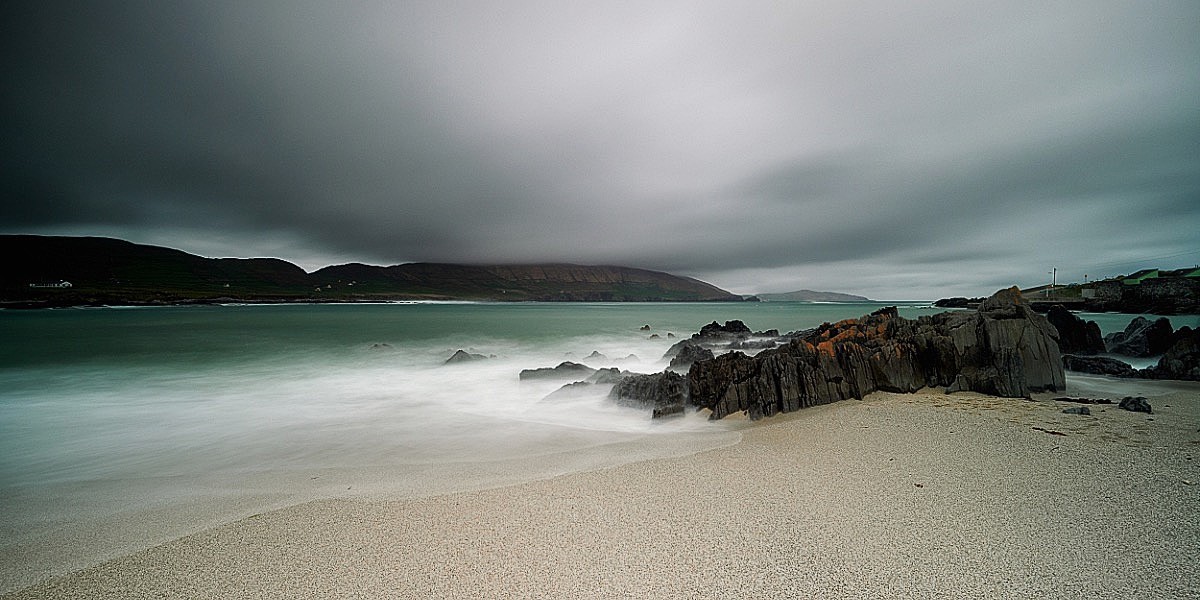 What I like about "bad" weather is that it adds an extra aspect to a landscape. Let's take a look at my photos of Ballydonegan Beach (also called Allihies Beach). This beautiful beach on Ireland's Beara Peninsula offers its visitors crystal clear water, soft sand and a breathtaking view of the Atlantic Ocean. On a sunny day, the beach is an idyllic and peaceful place (see this example). When the weather is bad, however, the location seems rough and there is a hint of drama in the air. When you look at it, you can literally feel the unpleasant cold and wetness – and yet remain captivated by the sight.
So I think "bad" weather is just a matter of personal preference.