Two times this year I traveled Ireland's northern coast and had the opportunity to photograph some very interesting motives. I'll present some of them in a three-part series here in this blog. The second part will be published on September 30th.
Giant's Causeway (above)
When I walked down just before 6 AM on morning at the end of April the Giant's Causeway was still plunged into darkness. But that changed suddenly when the first sunbeams climbed over the hills and the basalt columns lay before me in a gentle morning light. But not only the light was perfect, also the fact that I stood all alone in front of one of Ireland's most popular visitor attractions was very impressive.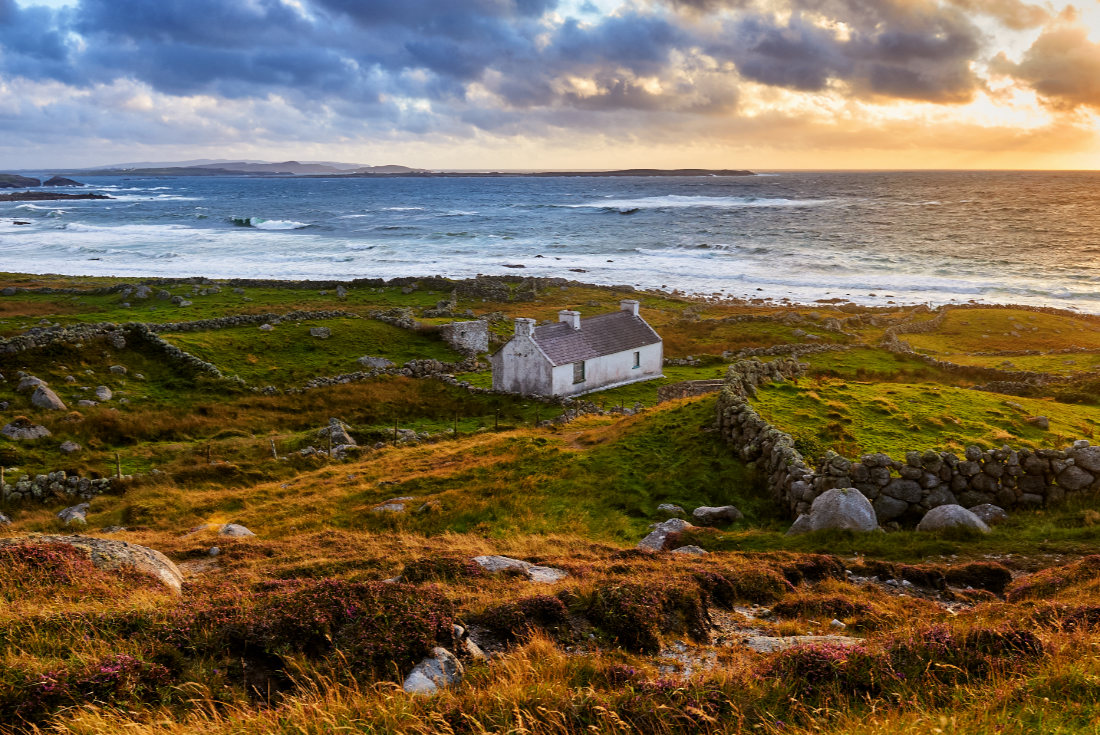 Bloody Foreland
This photograph was taken about 2 weeks ago at the Donegal coast minutes before sunset. I already waited for about 30 minutes as I supposed the the sun would look out from behind the clouds one last time that day. And that's how it was. For a short moment the heavy clouds were lighted from below by the sun and a soft light touched the countryside.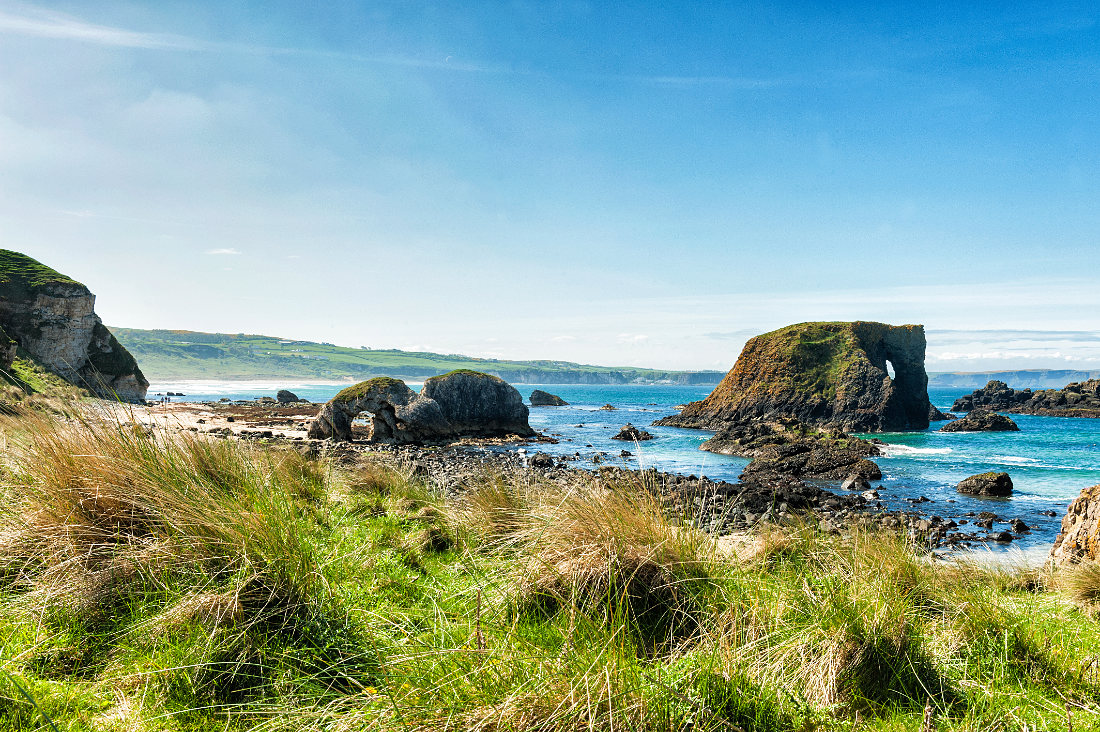 Ballintoy
The coastline at Ballintoy features some unique rock formations. For example the so-called "Elephant Rock" right of the center of this image. Next to it stands an impressive arch in the surf. This photograph was taken in Aprill 2011.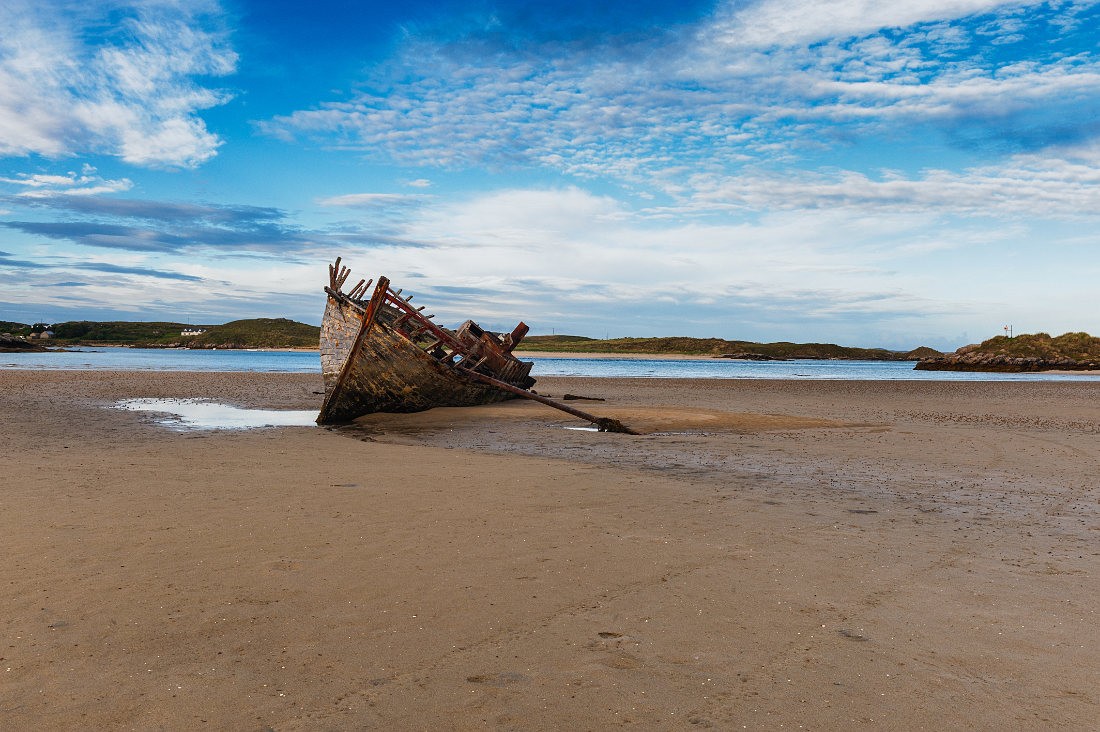 Bád Eddie = Eddies Boat
A certain guy called Eddie set his boat in the early seventies on sand at Bunbeg, Co. Donegal and gave the area involuntarily a new attraction. When I took this picture the mostly well-attended beach was absolutely deserted.