In the last part of the virtual tour to the north coast of Ireland I'll show impressions of Sacred Heart Church in Dunlewey and Kinbane Castle as well as the beautiful Whitepark Bay and Murlough Bay.
Sacred Heart Church Dunlewey (above)
Compared to many other churches I photographed in Ireland the Dunlewey church is relatively young. The church was built in 1875 but it's belfry looks much like a medieval round tower. The church in the heart of Donegal is located in a unique mountain scenery, very close to Mount Errigal. When I took this photo one evening the sun stood low and a soft light spotted the tower.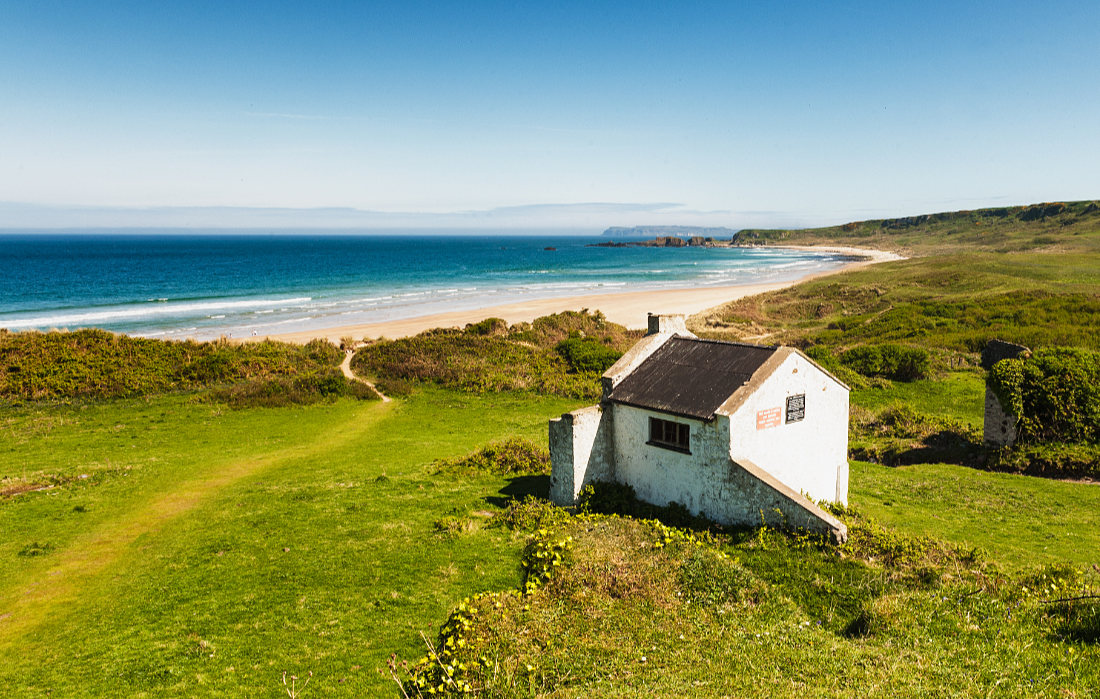 Whitepark Bay
Whitepark Bay on the Antirm coast extends from the small fishing village Portbraddon to Ballintoy harbour. From time to time the dunes reveal findings that clarify, that man lived here since ancient time. The building on the photo shows a former Youth Hostel and I am very sure that none of its visitors ever complained about the location.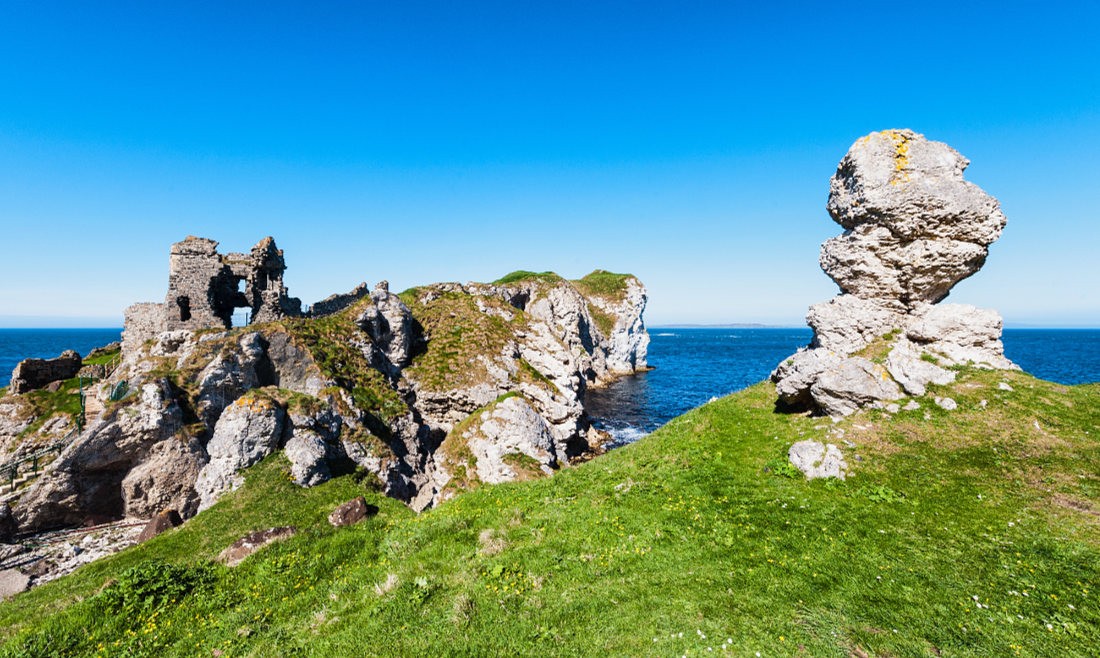 Kinbane Castle
To reach Kinbane Castle you have to walk heavily – unless you have a boat. This is because of several steps that you have to climb down along the cliffs (and of course climb them up again later on). The white limestone cliffs itself would be spectacular. But the ruin tops it all. Its location on a magnific rock that reaches out to the sea is simply perfect.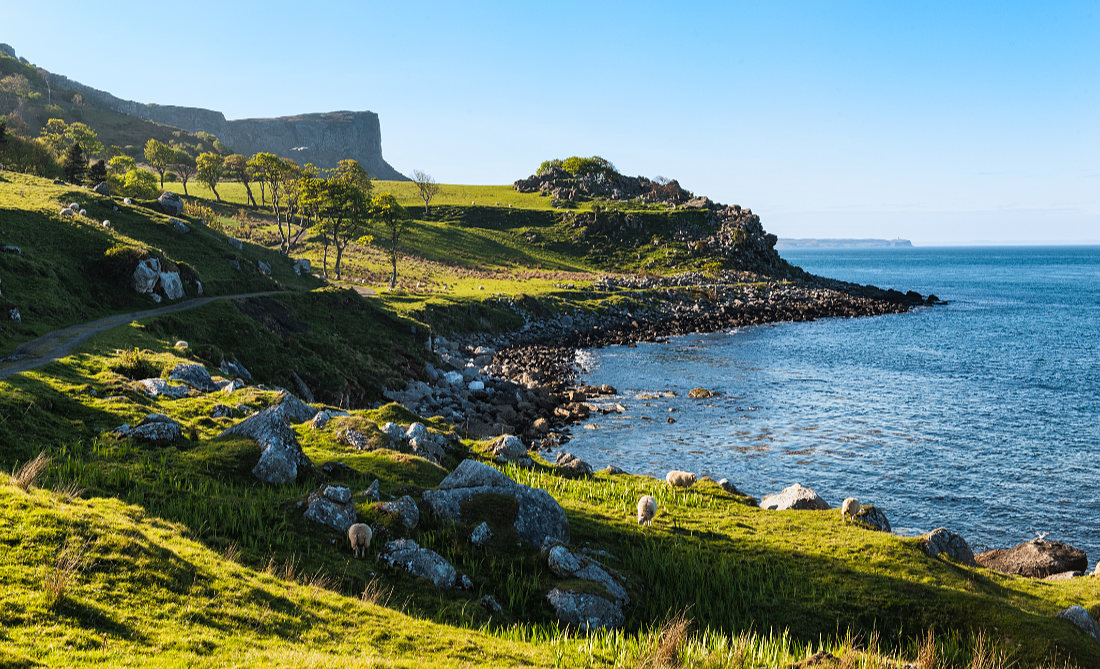 Murlough Bay
Murlough Bay is a real insider tip. Under good visibility conditions you can see Rathlin Island or even Scotland from this beautiful beach. You'll find more information in an article I published at irelandhighlights.com.