North of Ballybunnion the bizarre rock formations of the Bromore Cliffs stretch towards the Atlantic. Particularly exciting is the giant sea stack called "The Devil's Castle" and the "Last Steps" at the top of the cliff, along with the associated legend. According to folklore unfortunate victims were forced out along the headland to the "Point of the stacks". At this narrow tip they were stoned and prodded with spears until they took their "Last Steps" and dropped down the cliffs. The souls of the victims went straight to the devil, so the legend says. This was for punishment and sometimes for ritual sacrifice!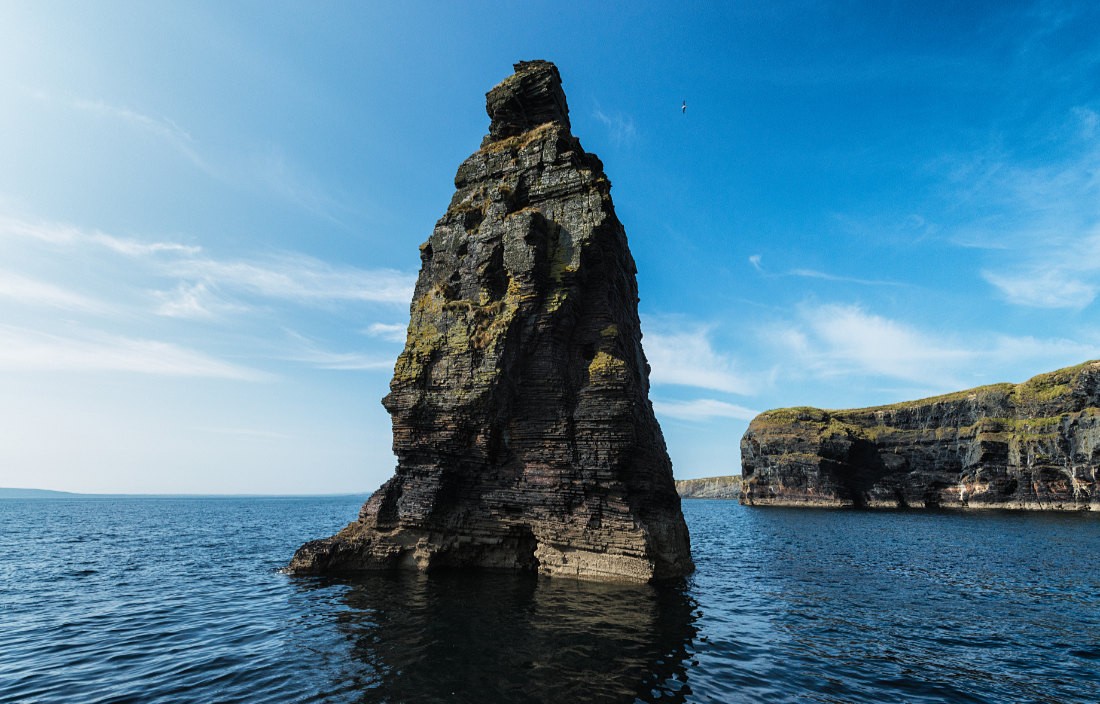 The sea stack called "The Devil's Castle".
Many thanks to Mike Flahive for unveiling the folklore surrounding the Bromore Cliffs.